Glen Oro Farm was first settled in 1841 by Duncan Clark, who came over to Upper Canada from Scotland. The Clark family carved Glen Oro out of the wilderness over generations, and several of their buildings still exist on the property today, along with the stump fencelines in each field - a testament to the amount of work these early pioneers had in store for them.
In 1967, William and Marion Saila purchased the farm and subsequently relocated their four children north from Toronto. Leslie Saila, the youngest of the four, spent a lifetime working with horses on the property and has transitioned Glen Oro into the Equestrian Event Centre that it is today. Now working with her two sons, Luke and Phil, it is exciting to see the farm continue to grow and evolve while still maintaining its proud heritage and traditions rooted in time.
Nestled on a bench of land backing onto "Oro Mountain" to the west and a protected wetland to the south, with sweeping views around this beautiful valley - originally called a glen by the Scottish settlers that came to the area. Glen Oro is home to many ancient, giant trees including maple, oak, beech, cedar, walnut, birch and pine, adding to the historic atmosphere and scenic charm of the property. Through the protection and conservation of the natural habitat, the farm also abounds with wildlife, and it is common to see birds and beasts of all sizes in the fields and forests here. Glen Oro even has historic significance; Sir Samuel Steele of the Northwest Mounted Police spent much of his youth here riding and shooting with his cousins, the Clarks, laying the foundation for a career bringing order to the western frontier of Canada.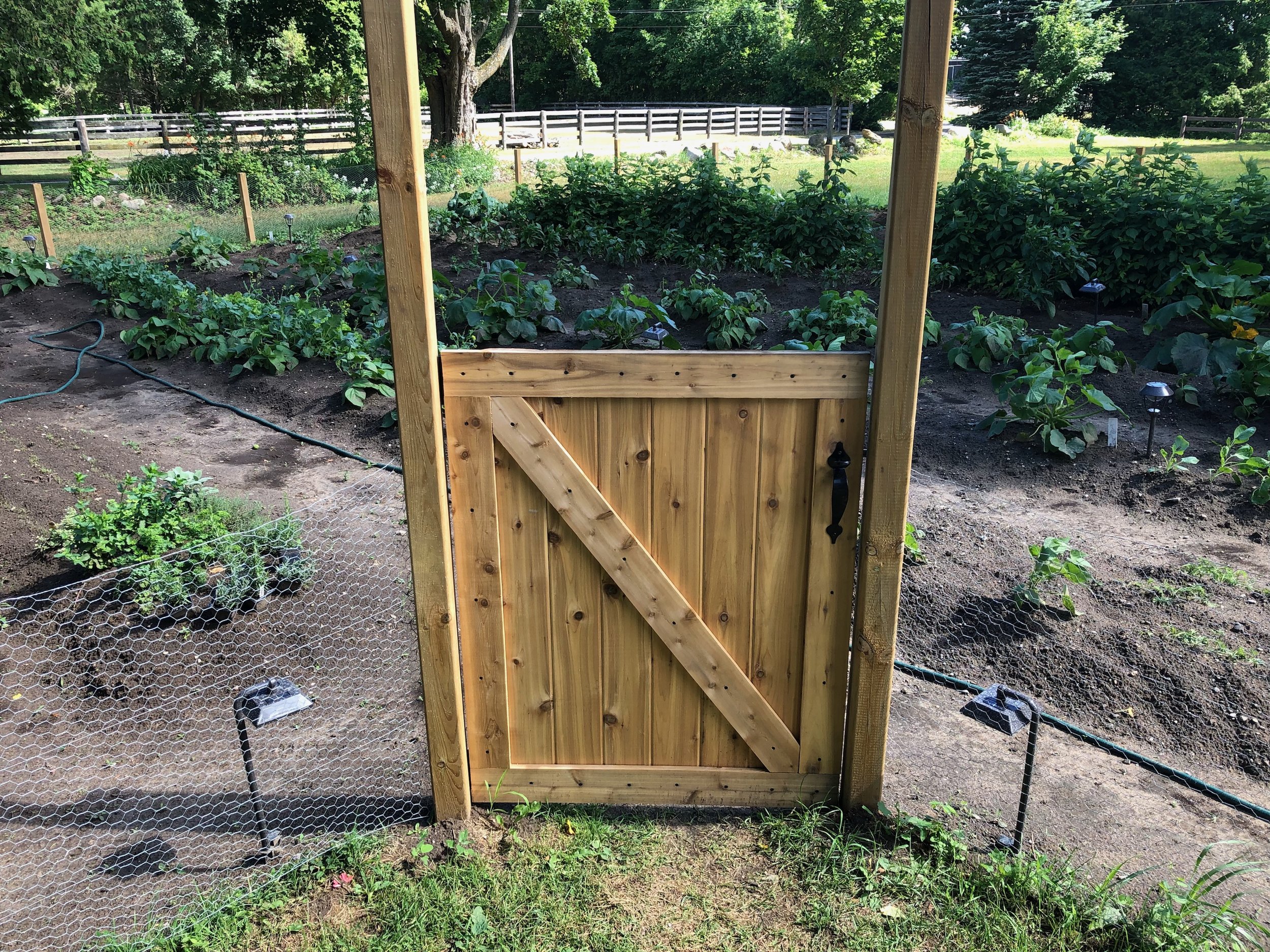 It began as a few rhubarb plants that were transplanted from England to Canada by Marion Saila's mother in the 19th century, lovingly tended by her daughter, and passed down to her daughter. "Marion's Garden" has grown into a large vegetable garden that is now used to feed guests of the farm and open to all as an education platform, transferring the acquired knowledge of several generations of farmers on sustainable food production here in Oro-Medonte, Ontario. We believe that through a better understanding of where our food comes from, and how to support ourselves locally, we can help control the drastic effects of climate change affecting our planet.
Lessons to Learn
Farmers and gardeners will spend a lifetime tending plants and never stop learning , but we aim to educate efficiently so that guests at the farm can take what they learn here and apply it to their everyday lives immediately.
growing Season
By knowing what to plant, when to start sprouting, and what works best in our climate we can maximize our harvest. Rotating crops is also key for personal consumption so there is always something to eat.
Farm-to-Table
Along with ideas of what works best to plant and grow here, we also have recommendations on what you'll want to plant to eat and how you can optimize your diet to live more within the growing season.